I was born in 1956 on a 100 acre farm in southern Illinois.
My earliest memories of childhood are impressions of color and movement. Flowing fields of wheat, the sounds of insects, the incredible contrast of sky and earth. My connection to the land was molded by this early experience and permanently became the lens through which I view the world. Full Artist Resumé
My most personal feelings of wholeness, perhaps "centeredness", occur when I am outdoors, in nature. It is that catch in your throat beautiful twilight.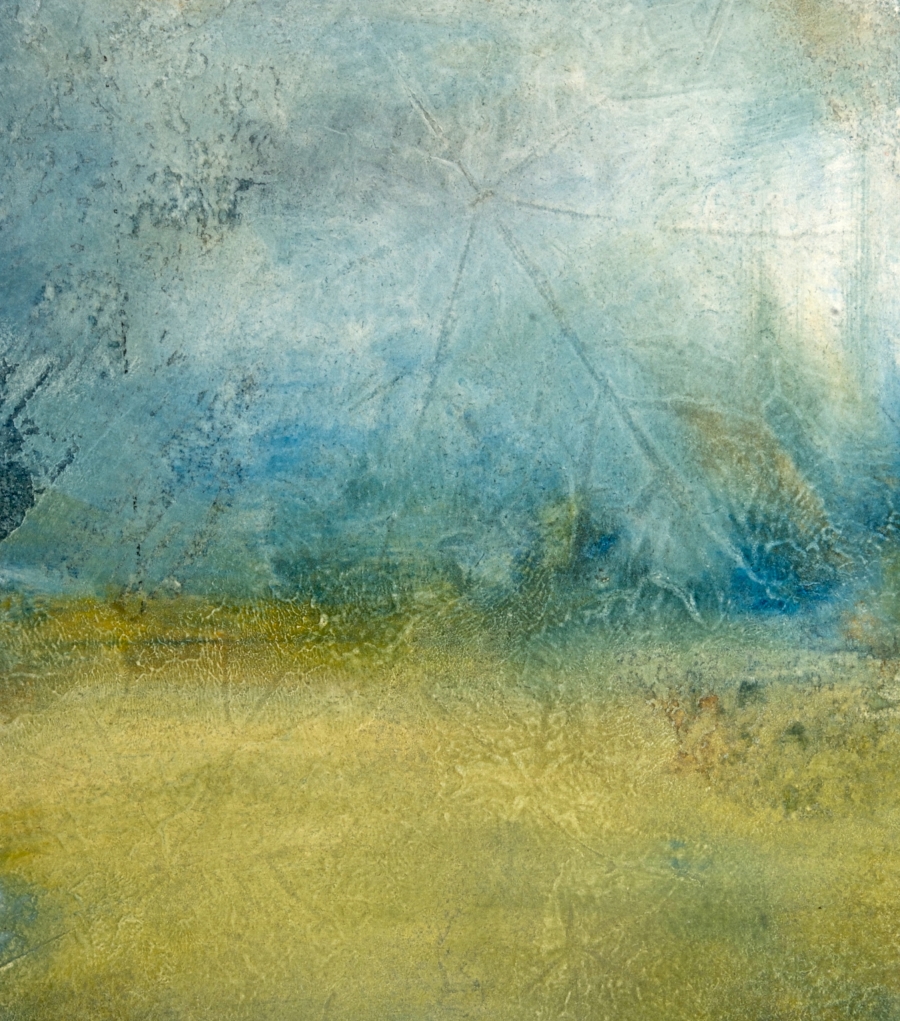 The incredible, feverish summer fields alive with sound. The pale ghostly moonlight. The mysterious marsh enveloped in fog. I attempt, in my monotypes and paintings, to create mood, mystery and atmosphere. The feeling of light and movement. To perhaps capture the somewhat timeless, thoughtful, reflective nature of my distant memories and impressions. When I am successful at this, I am fortunate to share it with my viewers.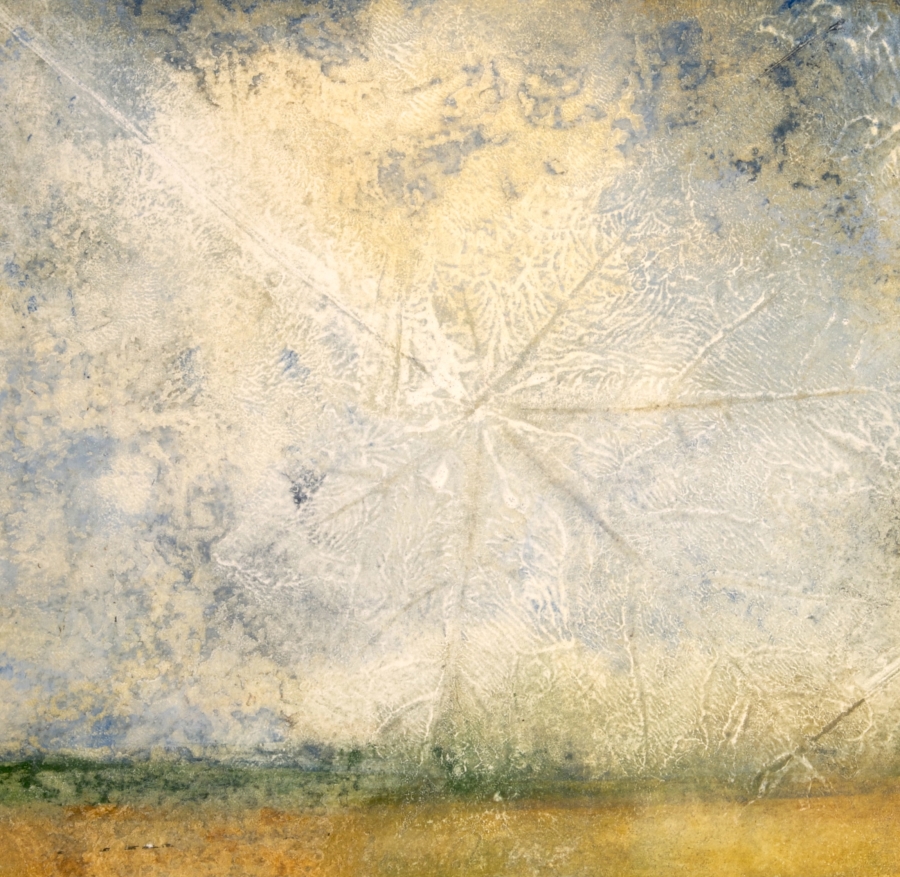 My work is in the permanent collection of the Boston Public Library print room and was recently featured in the major motion picture "The Proposal" with Sandra Bullock.
I create my monotypes using zinc etching plates and artists oils. Most of my images are printed multiple times to create mood and atmosphere.